Meditation styles and EEG's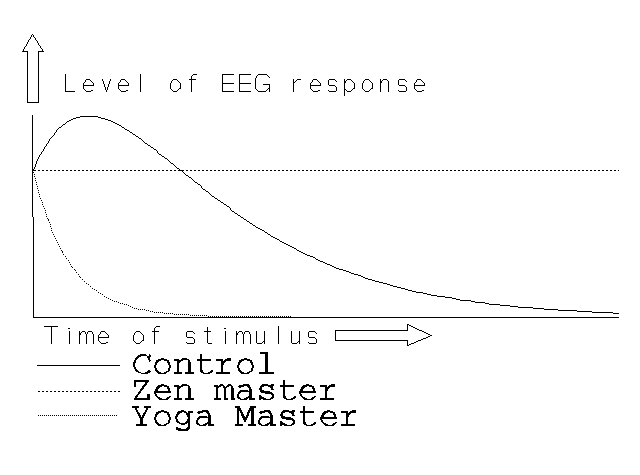 This graph depicts scientific research comparing meditation styles. The stimulus was a simple repetitive sound like that of a clock or a metronome. The control subject was a person given rudimentary meditation instruction. The resulting EEG response levels measured correspond with the philosophy of the respective styles.
The control subject displays the normal orienting response followed by habituation, as his curve rises up and then drops down again. The new stimulus is looked at, identified, and then ignored.
The Zen master's curve is a straight line; his responses neither orient to the stimulus nor habituate it. Zen is open to experience, but not reactive to it.
The Yoga master shows rapid habituation as his curve drops off rapidly. Yoga philosophy is not to be distracted (closed).
Source: Lecture at A.R.E. in 1978